Un chat qui joue au rocker...
Voici une vue en gros plan du chat Barbie and the Rockers dont je parle dans un article précédent. Il a été trouvé chez Emmaus il y a presque un an. Pour son arrivée, les Barbie que j'avais ont fini par remettre une partie de leur tenue d'origine que je conservais à part, n'étant pas fan de cette série.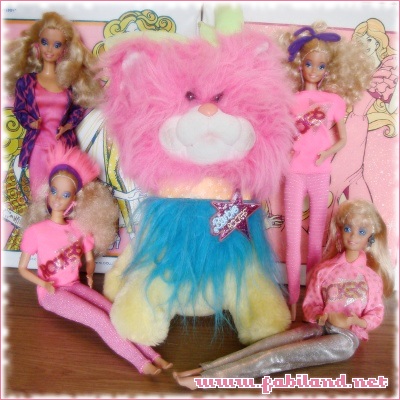 Je ne connaissais ce chat avant de le trouver. Aucun de mes catalogues ne fait part de son existence. Si vous avez des informations sur cette série de peluches, je vous en serais reconnaissante...